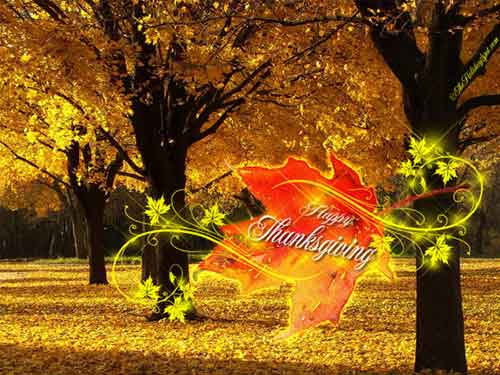 It's Thanksgiving time, and whether you're looking forward to a home-cooked meal or plan on celebrating the holiday on your own, I think it's important to take the time to reflect on all the things we're so fortunate to have in this world. So, without further ado, here's a short list of a few of the people and opportunities I'm thankful for this year as an entrepreneur:
I'm thankful for my amazing wife, Amy
My wife, Amy, is one of the most amazing people I've ever met – and I think it's pretty safe to say that I wouldn't be the kind of entrepreneur I am today without having her in my life.
See, the thing is, I tend to be pretty lazy by nature.  Sure, I get things done, but I've always struggled with maintaining motivation and focus when there are so many other fun things to do in the world besides work.
That all changed when I met Amy… When we met, Amy was a college student in the biomedical engineering program at UC Irvine.  Not only was she taking an intense course load of difficult subjects, she was active in tons of different research projects and student organizations.  Basically, her hard work made me – a college drop-out kicking around half-assed business ideas – look like a chump!
I'm glad to say that her drive and ability to work hard have rubbed off on my over the years.  With Amy in my life, I work harder because I want to live up to the potential that she sees in me.  I want to make her proud, while at the same time, provide her with the same level of support to pursue her own professional goals.  I'm a better person because she's in my life, and I'll always be grateful for the love and support she gives me.
I'm thankful for my business partner, AJ
Simply put, without AJ, Single Grain wouldn't be where it is today.  Not only does he bring a tremendous skill set to our company that complements my own weaknesses, he's a great guy to be around.  I'm grateful for the time we're able to spend together, whether that involves hitting the gym after work or grabbing dinner around town to talk shop at the end of the day.
One of the most important things I've learned from AJ is to never take "No" for an answer.  AJ is an amazing "people person" who gets how to talk to people and, ultimately, how to get what he wants out of them.  And while I can't say that his skills have totally worn off of me, I'm glad to have him as an example I can use to improve my own skills in this area.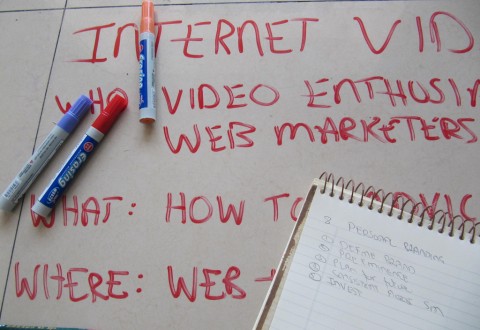 I'm thankful for the entire Single Grain staff
I'm sure every startup owner gets a bit mushy when he thinks about his staff, but seriously, I couldn't choose a better group of people to have around me.  The Single Grain staff works hard every day, and I love that they always seem to be one step ahead of what I'm thinking.  They're incredibly self-motivated and don't need much direction – all of which frees up my time to work on other business priorities and grow the company.
But besides their ability to work hard and get things done, they're great friends as well.  I wouldn't look forward to work so much every day without these people, and I'm beyond honored that this talented group of team members has chosen to put their faith in me and my business.
I'm thankful for business mentors that have helped me along the way
And of course, I couldn't write a list of things I'm thankful for without mentioning the mentors who have played such a critical role in my business's development:
Neil Patel – Neil is my cousin, but he pushes me harder than anyone I've ever known.  I'll call him up to brag about an accomplishment, and he'll be totally nonplussed by it – telling me to take my successes further and then get back to him.  Even if I'm not always looking for this type of encouragement, I can't deny that it's had a huge impact on my business.
Hiten Shah – I got to know Hiten when I first moved to San Franscisco in 2009.  At the time, I was plotting out all these big business goals and asking him for advice and guidance, but the only thing he told me to do was to, "just go fucking do it."  I love that he's always able to inspire me to action – especially when I'm hesitant to take the first step on something new.
Steve Jobs, Bill Gates, etc. – Neil and Hiten are two great guys that I'm lucky to know in real life, but I also owe a huge debt of gratitude to all the entrepreneurs out there who inspire me with everything from the way they run their companies to the posts they share on their personal blogs.  Even if I haven't had the chance to work with you directly, you've had more of an impact on my business than you'll ever know!
I'm thankful to have a family that supports me
Without a doubt, my family is the support system that keeps me pushing forward on good days and bad days.  Honestly, I don't think they really even know what it is that I do all day, but they're always there, patting me on the back and telling me that they're proud of me.
No matter how big or small my accomplishments are, they're always bragging about me to the rest of the family – which is a type of validation you really can't get anywhere else.  I'm incredibly grateful for their support and honored to have the chance to make them proud every day.
I'm thankful to have found a career that challenges me
In many ways, SEO is a strange career choice.  It's not something that's taught in most high schools and colleges, which means that most of the people who wind up in the field have fallen into it in one way or another.  Really, you don't hear little kids running around and saying things like, "I want to grow up and be an SEO!" or "I want to optimize websites when I grow up!"
However, it's a field that suits me incredibly well.  I'm thankful for the way the always-changing field of SEO constantly forces me to learn new things and update my skills.  I left the 9-to-5 world because I wasn't feeling challenged – and I definitely can't say that that's true about SEO! Every day, it gets harder and harder to do SEO well, which means that I'm always waking up to new challenges and new ways to be better.
I'm also grateful for the way that the optimization techniques I've learned throughout my career have helped me live a better life.  Thanks to SEO, I'm in the best shape of my life, I'm more productive than ever and I've been able to take part in the hobbies I enjoy, all because of my ability to apply the principles of optimization to my daily habits.
I'm thankful for the business opportunities that have come my way this year
Single Grain has grown by leaps and bounds this year, so no list of the things I'm thankful for would be complete without a huge shout out to the clients that have worked with our team this year. While I'm flattered every time one of you chooses to work with my business over another, I owe you more than a simple "thank you."
Every new client gives me and my team the chance to expand our skills and perfect our techniques, and I'm beyond thankful for the chance to be better for you every day.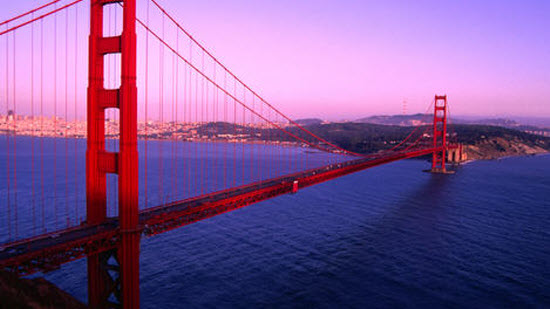 I'm grateful to live in San Francisco
I've talked about how much I love San Francisco on this site before, so it's not exactly a surprise that I'm grateful for the chance to live in such an amazing area.
Before I moved to San Francisco, I lived in Los Angeles where it seems like everyone's sole motivation was to make money at any cost.  That type of atmosphere can be incredibly demoralizing, which is why I'm so thankful to be in SF, where the people around me are hustling as hard as possible on disruptive projects that will change the world in some positive way.  In this city, business ideas are based around both making money and making something better – which is a philosophy that really inspires me as a business owner.
But it's more than that.  Because I'm fortunate enough to live in San Francisco (and the United States in general), I have access to resources that other entrepreneurs around the world could only dream of.  I live in a stable country where war isn't an immediate concern, and I have access to social systems that reward capitalism and business ownership.  Simply being able to wake up and go to work without the threat of war, poverty or a scarcity of basic resources is a blessing I can never be thankful enough for.
I hope that you'll take a second to reflect on some of the things you're grateful for over this holiday weekend (although you definitely don't have to get as sappy as I did here).  We're all blessed in one way or another, and I believe that reframing the discussion away from our perceived lacks and onto the things we're fortunate to have is an important part of keeping business growth and success in perspective.
So what are you grateful for this Thanksgiving?  Share your thoughts in the comments section below!